Solutions
Intrinsically Safe Ultrasonic Sensor for Hazardous (Classified) Locations
Customer Ask: A non-contact sensor to monitor the levels of hazardous liquids
The customer is a world leader in manufacturing, distribution and servicing of oil and gas drilling equipment. Storage tanks of various sizes are used extensively in many of their computerized and automated systems. General purpose sensors may work but cannot be used due to the explosive and hazardous nature of the environments.
The application requires a non-contact sensor to monitor the levels of explosive oils and other hazardous liquids; then communicate this information to a remote computer or PLC located in a safe area. The environment is classified as hazardous so the sensor needs to be certified for use in a hazardous (Classified) location by a certifying body such as Underwriters Laboratories.
The Migatron Solution
The customer's needs required the consideration of the explosive and hazardous nature of the oil & gas drilling industry. In order to address these considerations, we recommended the RPS-409A-IS3 an intrinsically safe analog ultrasonic sensor available in a variety of ranges. The RPS-409A-IS3 sensors can be used in hazardous gas or dust environments classified as Class I, II, or III when used with approved intrinsic safety barrier(s). Contact us for more information on the use of the RPS-409A-IS3 in hazardous locations.
Did You Know:
Migatron also has other new products available since the last Solutions Letter. Migatron now has:
RPS-412A Series: This sensor can achieve an accuracy of ±0.002". It compensates for environmental changes and other factors that influence the speed of sound.
RPS-409A Series: This series can be used as an affordable 

general-purpose sensor

requiring no setup or calibra

tion. 

RPS-409A-IS2: This series of intrinsically safe ultrasonic sensors have ATEX and IECEx approval certificates in addition to being C-UL-US Listed.
Learn More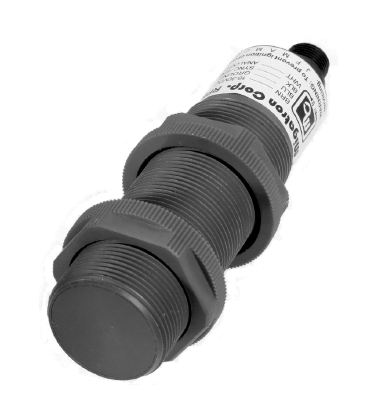 RPS-409A-IS3 Features:
Intrinsically Safe Analog Ultrasonic Sensor
C-UL-US Listed
Class I, II or III
Analog Voltage Output
Various Sensing Ranges
Wide Operating Temperature Range
Temperature Compensation
LED Indicator
Protection IP67
Sync/Tx Line
PVC Enclosure
Migatron Ultrasonic Sensors
---
Proximity Sensor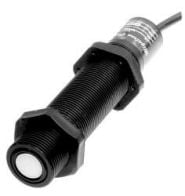 Analog Sensors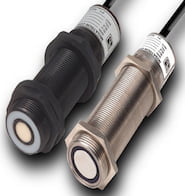 High Accuracy Sensor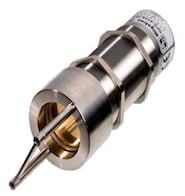 ---
Contact our team to find a solution to your application.
---
Get a Quote!