Solutions
Conveyor & Process Control
Customer Ask: Conveyor Line Maintenance
The customer was having problems with the photo cells on their conveyor lines. The main problems were dirt accumulation and misalignment of reflectors. The problem was compounded by the need to track a 36″ 200 lb. CRT, as well as a matrix panel which is installed inside the CRT. During production these two parts are prepared on separate conveyors, and then mated together at the end process. Because of the frequent failure rate of the photo cells, the customer was experiencing loss of production, increased scrap and increased maintenance costs.
Application Requirements: 
A position and presence detection sensor
A sensor resistant to hostile environment
A durable sensor with a high level of reliability and accuracy
A sensor that can be easily installed
A sensing range of 5″ to 20″
The Migatron Solution:
One sensor was required to sense the presence of each part on the conveyor, at various stages along the conveyors. A second sensor was needed to position the two parts, as they arrive on separate conveyors, for the final mating process.
We recommended the RPS-401-40, as it meets and exceeds all of the customer's requirements. The customer was able to use the RPS-401-40 for both the presence detection application and the positioning application.
Did You Know:
Migatron now offers long range sensors with a 40 foot maximum range.
This long range sensor has many attractive features such as:
Simple Calibration
Non-Contact Sensing
Self-Contained
Temperature Compensation
Analog 4-20mA Output
Sensitivity Control
Easy Installation
LED Indicator
Quick Disconnect
Microporcesser Design
Learn More
Customer Satisfaction
Because of the proven reliability and accuracy of the RPS-401-40, the customer purchased and installed 25 on each conveyor line. The sensors have now been installed for several years.
The customer has expressed that they are very satisfied with the performance of the Migatron sensors. The results have been a dramatic reduction in downtime and the amount of scrap. Maintenance costs have also been reduced.
RPS-401-40 Features:
An easy to install stud mounted, self contained sensor
A sensing range of 4″-40″
An LED indicator, for easy set up
Short circuit protection
Reverse polarity protection
N.O. & N.C. solid state relay outputs
Migatron Ultrasonic Sensors
---
Proximity Sensor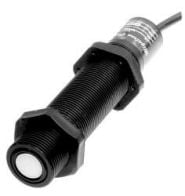 Analog Sensors
High Accuracy Sensor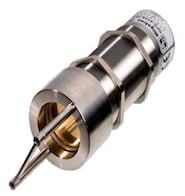 ---
Contact our team to find a solution to your application.
---
Get a Quote!