Solutions
Close Range Ultrasonic Sensor for High Speed Conveyor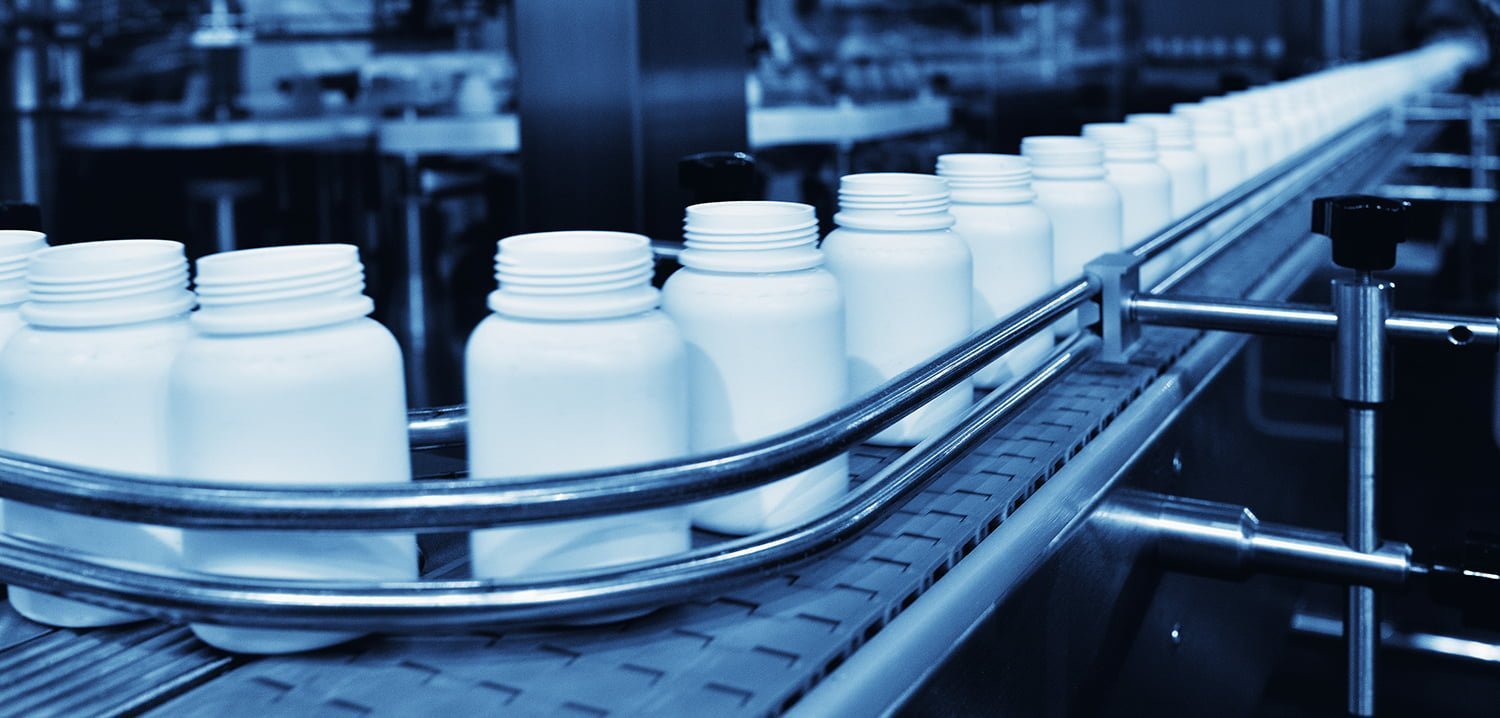 Customer Ask: Ultrasonic Bottle Monitoring & Counting
The customer is a glass bottle manufacturer and/or handler. Conveyor lines are used extensively throughout the plant. Using typical photo-eye sensors will not work due to the transparent nature of the target material. Also in this application a high-speed sensor is needed for counting purposes. A small sized sensor is also critical.
This is a relatively straightforward conveyor line application. Two sensors are needed at each critical location, one for simple detection of the bottles and the other for the actual counting of the bottles. Since Migatron sensors use ultrasonic sound, they will have no problem detecting every bottle that passes by.
The Migatron Solution
Both the counting and the simple presence detection can be accomplished with Migatron's RPS-400-6 ultrasonic sensor. This small sensor measures only 2″ x 1.5″ x 0.75″. The RPS-400-6 has an adjustable 2″-6″ range with built in background suppression, (meaning any object within the desired range will be detected, while objects out of the desired range will be ignored). The sensor will not be affected by changes in the target color or transparency. A response time of no more than 2.1ms makes the RPS-400-6 a high speed counting sensor able to count 476 bottles per second and 28,560 bottles per minute. This more than meets the customer's requirement.
Did You Know:
Migatron now has several new products including:
RPS-409A Series Self-contained analog sensor with sensing ranges from 4″ to 40″, 6″ to 80″ and 10″ to 144″, built-in temperature compensation, Sync/Tx input line, chemical resistant PVC housing, & IP/NEMA protection level for outdoor use.
RPS-409A Intrinsically Safe Same feature as the RPS-409A Series and is UL Listed for use in Hazardous (Classi

fied) 

Locations.
SPC-704 Set Point Controller can give you up to 4 adjustable set points from any sensor or device that produces an analog Voltage or Current output.
Learn More
More Information
Because the RPS-400-6 is compact and has a high frequency it can be used in a wide array of applications. This sensor is also capable of detecting vibrating and or tilting targets. The RPS-400-6 comes standard with a six foot cable, other cable lengths and connectors are available for OEM applications. Please consult Migatron for details on this or any other ultrasonic sensor technology.
RPS-400-6 Features:
The RPS-400-6 is a three wire NPN transistor output device.
The transistor can switch 30VDC at 50mA continuously.
It has a molded PBT plastic case filled with an epoxy potting material.
A 6 foot cable is standard with the RPS-400-6.
Like all Migatron's ultrasonic sensors, the RPS-400-6 is ideal for detecting clear objects.
Its ability to operate in dusty environments makes it ideal for rugged conveyors, high-speed counting, and PC board handling equipment.
Operational range of 2″ to 6″
20-30VDC reverse polarity protected
Migatron Ultrasonic Sensors
---
Proximity Sensors
---
Analog Sensors
High Accuracy Sensor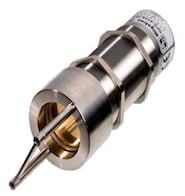 ---
Contact our team to find a solution to your application.
---
Get a Quote!