Solutions
Ultrasonic Roll Diameter Monitoring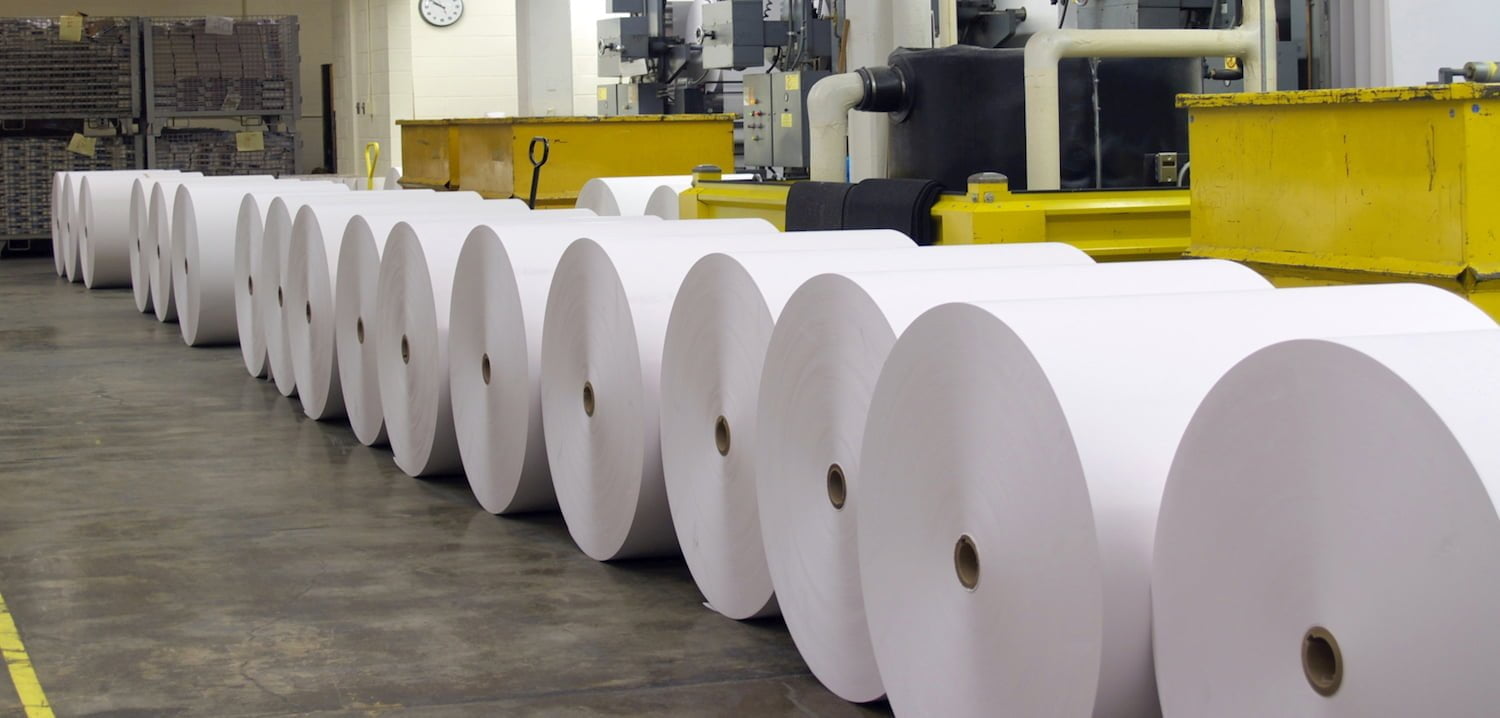 Customer Ask: High-Speed Conveyor Sensing
The customer needed to know the diameter of finished rolls of paper products so they can be packaged. The roll diameters will be between 25" and 72", and they will stop momentarily in a v-notch. This measurement needs to be done regardless of the color or texture of the roll. Photoelectric sensors would be unreliable due to different reflectivity of each type of material. In addition, scanners and cameras required for this application would be too expensive. So the customer was looking for a viable alternative.
Application Requirements:
A non-contact sensor that would not be affected by changing target surfaces or colors
A sensor with an analog output
A cost effective solution for roll diameter measurement
A sensor with a maximum range of 70"
A self contained sensor
A narrow beam sensor
A sensor that is short circuit protected
A durable sensor
A sensor with a high level of accuracy
The Migatron Solution
The customer's installed and tested the RPS-401A-80 and was very pleased with the performance and the accuracy of the sensor. RPS-401A-80 was the perfect answer to the customer's application and budget concerns.
The RPS-401A-80 is mounted 70" from the top of the smallest diameter roll. The sensor sends a 4-20mA signal to a PLC, which calculates the circumference of the roll. Once this is done, the proper amount of packaging paper is selected so the roll can be wrapped twice.
The same 4-20mA signal is sent to Migatron's M-1000 control meter. This is possible because the load rating on he RPS-401A-80's current output is 0 to 500 ohms. The display on the M-1000 is scaled in inches and the four programmable outputs are set to indicate which of four sizes of round cardboard sides are used for packaging.
Did You Know:
Migatron's M-1000 is an analog controller which is a multipurpose dual sensor controller with a wide range of uses in the process control field. it is designed to work with any of Migatron's analog output sensors, as well as a temperature probe for temperature compensation.
The M-1000 Features;
Two analog input channels
Temperature comp.
RS 485 port
Thickness measuring
User scalable
Program lock access code
Enclosure 1/8 DIN.
Four programable solid state relays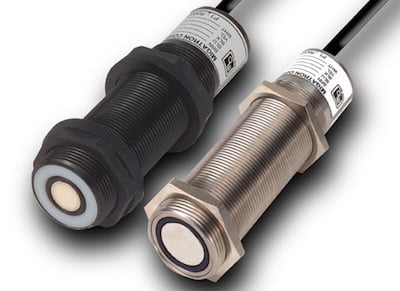 Customer Satisfaction
The analog  current and voltage can be inverted/non-inverted, providing the customer with the 4-20mA signal that is needed for his PLC to calculate circumference and control the packaging and process.
The customer ordered and installed additional RPS-401A-80s and M-1000s as they continued to automate their manufacturing process.
RPS-401A-80 Features:
An easily installed, barrel style self contained ultrasonic sensor
A sensing range of 8" to 80", which meets the customer's need for a sensing range of 70"
A narrow sensing beam
Analog current and voltage can be inverted or non-inverted
LED strength indicator for ease of set up and monitoring
Short circuit protection and reverse polarity protection
A solid state sensor that will provide the customer with a virtually unlimited maintenance free lifespan.
Zero & span controls for adjustment of the analog outputs