Solutions
Bin Level Control Ultrasonic Solutions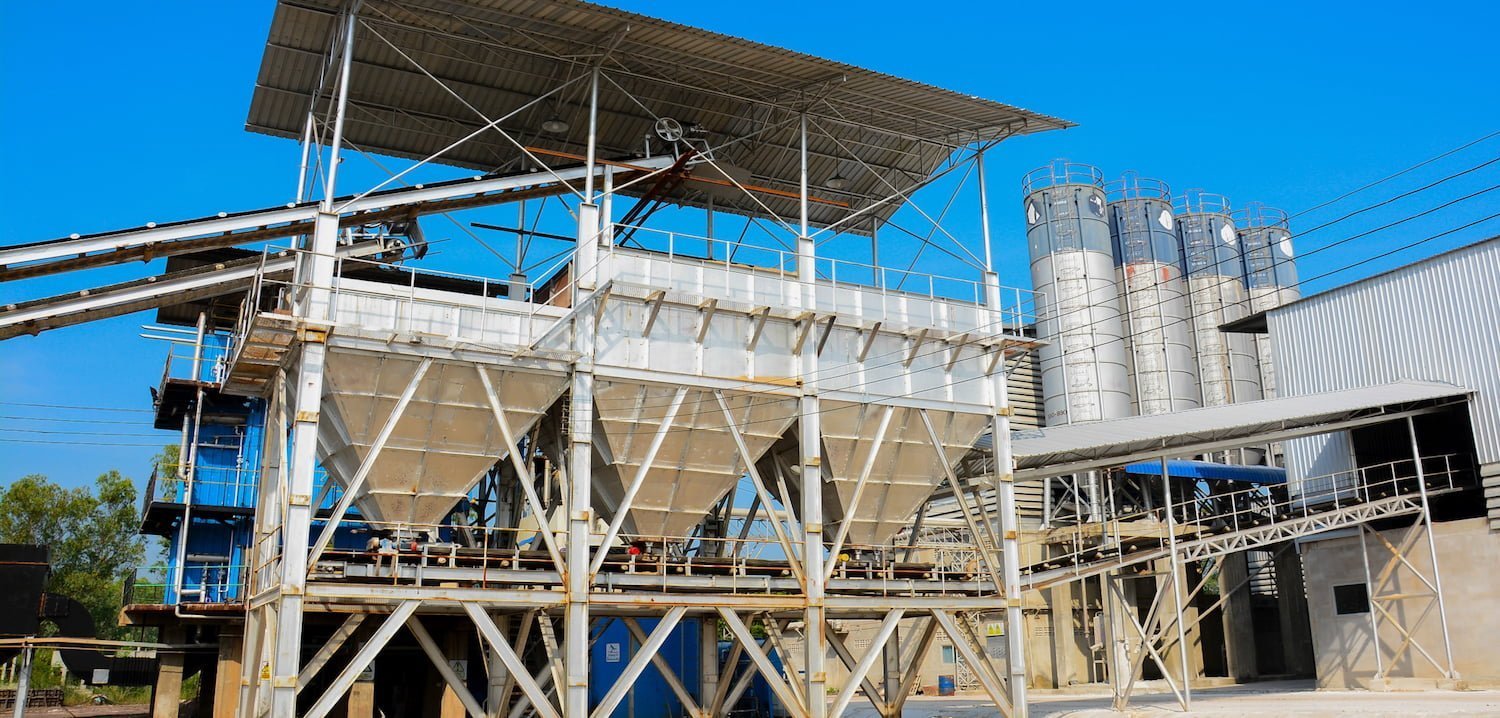 Customer Ask: Ultrasonic Bin Level Control
The customer is a manufacturer of core sand producing equipment. This equipment mixes sand and resin to the proper consistency to be formed into the proper shape to displace molten metal in a molding operation. The customer needed a non-contact sensor for dark areas able to withstand harsh environments.
Application Requirements:
A non-contact sensor able to be used in a non lighted area
A sensor with the ability to withstand a harsh foundry environment, specifically sand dust

 

A sensor that resists the vapors from the resin which holds the mold together
A sensor that can operate in 100°F temperature
A sensor that can control the minimum and maximum level of sand in a filling hopper

 

A sensor with a maximum range of 75″
A sealed self contained sensor
A narrow beam sensor

 

A sensor that is short circuit protected
A durable sensor

 
The Migatron Solution
The RPS-401-80 was able to meet all of the customer's requirements. The RPS-401-80 was mounted in the center and at the top rim of the hopper. It was protected by a triangle/cone shaped steel hood supported by a rigid bracket from three sides of the hopper. 
The setup for this application is done by the adjusting the range control pot for the near point, and hysteresis control pot for the far point. It should be noted that by using the N.O. output, a sump pumping application can be accomplished. 
Did You Know:
Migatron's Ultrasonic sensing products consist of more than 150 basic standard sensors. These are available with a variety of options including:
Operational ranges of 2 inches to 240 inches
Wide & narrow sensing beams
Self-contained & remote transducers systems
Multi-channel sensor systems
Multi-head mult-plexed systems
High gain sensors
Hysteresis controls
Analog outputs
Through beam detection sensing systems
Teflon transducer systems
Sealed transducers
Separate transmit/receive transducers
And much more
Learn More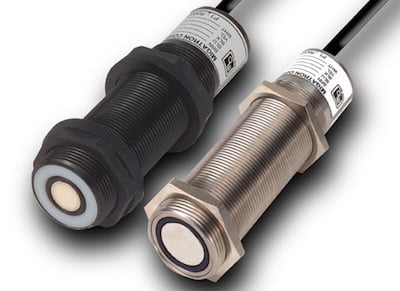 Customer Satisfaction
As the hopper empties, the sensor detects the minimum level of sand, which is the maximum desired range from the sensor. In this application the distance is 75″. At this level the sensor turns off, activating the N.C. relay, sending a signal to the PLC calling for more sand to be conveyed to the hopper.
When the sand reaches its maximum level, the minimum desired range from the sensor, the sensor turns on.  In this application the distance is 12″. At this level the sensor activates the N.O. relay and discontinues the signal being sent to the PLC, thus causing the hopper to stop filling. The sensor then stays in the "on" state until the maximum distance is reached again.
The customer has been using RPS-401-80 in this application for many years with great success. 
The RPS-401-80 features:
An easily installed, barrel style, self contained ultrasonic sensor
A sensing range of 8″ to 80″
A narrow sensing beam
LED indicator, for ease of set up
Short circuit protection
Reverse polarity protection
N.O. and N.C. solid state outputs
A solid state sensor that will provide the customer with a virtually unlimited, maintenance free lifespan
Hysteresis option that allows the sensor to maintain the proper high and low levels of product in the hopper